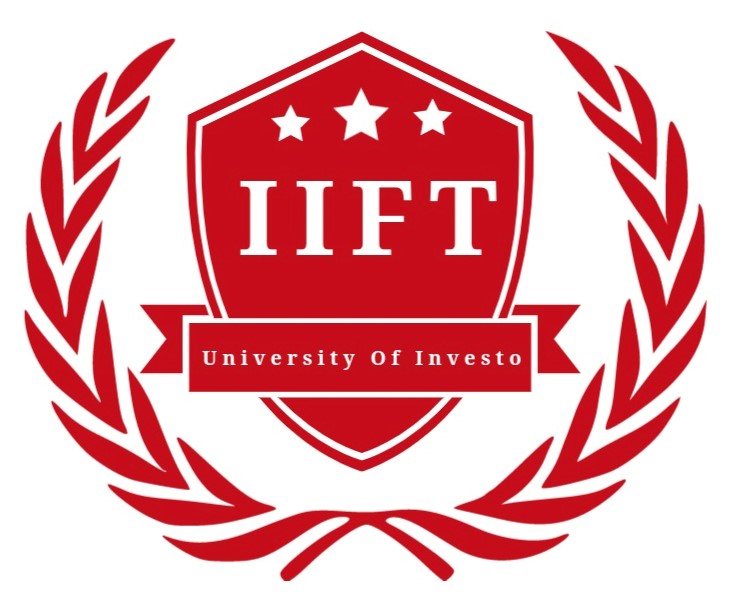 IIFT Institution of Financial Management
A finance or business degree is a prerequisite for most jobs in the financial industry, but what if you don't possess one and want to work in this field? While it is more difficult for someone with a non-finance degree to secure a job in finance, there's still hope. We are here to give you a valuable chance in the field of finance industry like corporate finance...
we provide you a most valuable certification in the field of finance industry: CFA (CORPORATE FINANCIAL ADVISOR)
CFA (CORPORATE FINANCIAL ADVISOR) CERTIFICATE
Our corporate finance certification gives you the skills and confidence you need to take your career to the next level.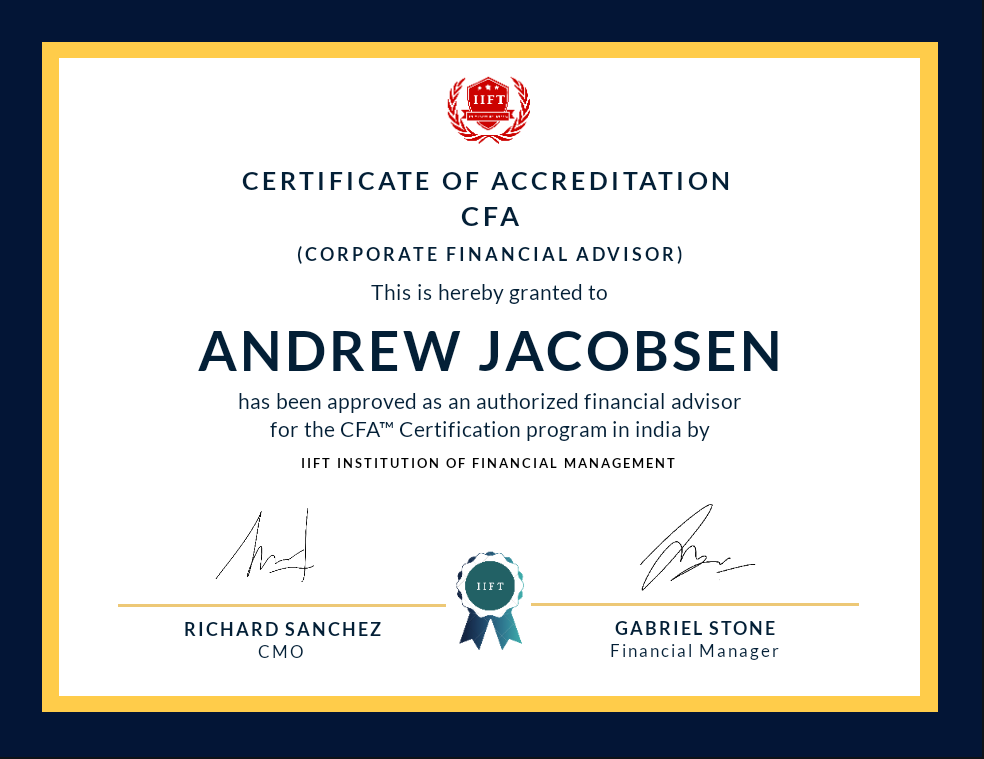 There are investment opportunities all around you. But what is an investment opportunity? Simply put, it's any vehicle you can use to make money with your money. You're probably familiar with the simplest investment opportunity: a savings account. You get interest for having money in the account. But it's likely not very much – just a few pennies every month. There are absolutely bigger and better opportunities! Here are some of the numerous options out there, waiting for you to tap into. There's something for everyone, no matter your knowledge of investments, tolerance for risk, our outlook for the future.
If you love mathematics and statistics and have good analytical and problem-solving skills, you are in the right industry. But finance certifications in itself is just the foundation of your finance career. It is a vast industry and has innumerable sub-fields consisting of dedicated services, each requiring a specialization. Specific finance certifications can enable you to gain an edge over the regular opportunities and help you to secure a job that best compliments your aptitude and interests. In the current job scenario, finance certifications have gained growing importance.
Finance Certification
One must identify the current industry requirements in order to open newer avenues and to ensure steady growth in one's career. Also if one is looking for a little change in job or job- environment, different finance certifications will help you acquire a job of your choice.
Individuals with higher credentials are always well- regarded in the corporate domain as these finance certifications hold great value. Obtaining finance certifications in a certain area exhibits your proficiency in that particular field and ensures faster career progression and higher returns.
Listed below are some advantages of finance certification:
They help individuals to perform better and strive towards excellence.
They improve the market value of a professional, thus increasing their visibility for recruiters.
Higher qualification and credentials mean more job security.
Individuals with such finance certifications can expect up to 15% higher remuneration than the current market average.
Each finance certification is specific to the kind of role a financer needs to play in an organization. The duration and assessment method also varies from one program to the other.
Let us now look financial certificate that can help you advance swiftly along your career path: CFA Certification
Consulting Agency For Your F-Business
provides professional feedback Services related to marketing, communication, sales and public relations, which are addressed to the CMO.